The Betty We May Not Have Known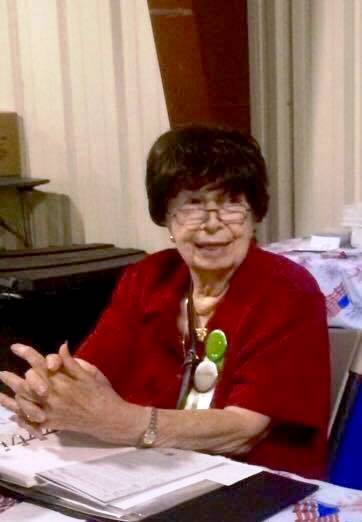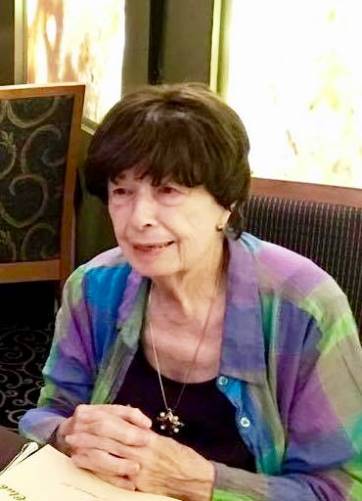 Betty Page was a strong and dynamic woman. She and her husband came to Florida in 1953 and she worked for several space program support companies as a computer programmer, one of a very few women programmers at that time. Betty forged a stellar career that lasted more than 40 years. The space program contractors changed every few years but NASA always told the new contractors, "You 'will' hire Betty to continue her work on 'her' computer". Along with her perfectionism and reliability, Betty was known for her creative solutions – and her sly wit. Uncompromising quality and ethics at work extended to all phases of her life.
She was a person of wide-ranging interests. In her lifetime she was a fancier of good food, orchids, cichlids, computers, native plants, fantasy role-playing games, wine, football, Antonio Banderas, opera, wookies, and especially pugs and cats.
She loved most animals, wild and domestic. She was especially fond of the gopher tortoises that lived on her property. She named them and bought many a head of romaine lettuce to feed them as a treat. She also purchased the wooded lot next to her original property to protect it from being cleared.
Betty became the de facto organizer and 'treasurer' of a group of friends that had Friday night supper together for more than 35 years. Fantasy roll playing games was a common thread among the "North Brevard Strange Persons Society". Betty enjoyed both playing and moderating these games. Many good times were shared.
She liked wildflowers, even if they weren't very showy. She appreciated the value of native vegetation, including trees. After retiring, she belonged to the Sea Rocket branch of the Native Plant Society. Most mornings she could be found working in her yard early until it got too hot.
Into her 80s, she volunteered to do plant surveys on undeveloped properties being considered for inclusion in the environmentally endangered lands acquisition program. She was not averse to forcing her way through thickets of saw palmettos in search of possible rare native plants. When she wasn't planting or protecting native species, she was enjoying them. Together with friends, she hiked at Buck Lake Conservation Area, Proctor Lake Conservation Area, the Enchanted Forest, the Hammock Trail on the Merritt Island National Wildlife Refuge, and Pine Island.
Betty learned accounting skills beginning at the age of 6. Her father asked her to account for spending of her allowance each week before getting the new amount. Thus, it was only natural that she became the treasurer for so many organizations.
Many of Betty's friends have known her for more than 40 years. She was a loyal friend. If you were Betty's friend, she was your friend forever and she would do anything for you. Betty did not suffer fools. If she thought you were wrong or foolish she did not hesitate to let you know her opinion.
She was a woman of great will and strength of convictions. She will be greatly missed.